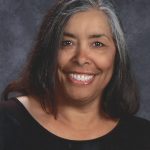 Concha Dunwell
Deaf or Hard of Hearing Professional
Concha Dunwell is a lifelong resident of Las Cruces, New Mexico. She recently retired from Las Cruces Public School District after 20 years working in various positions within their special education department. She has served on the New Mexico Registry of Interpreters for the Deaf Board and Hearing Loss Association of America, Las Cruces Chapter Steering Committee. Mrs. Dunwell teaches American Sign Language at New Mexico State University and after many years of working with the Lions Camp for Deaf and Hard of Hearing children, was named Director in January 2016.  Mrs. Dunwell was awarded the Melvin Jones Fellow Award from the Lions Club International Foundation for her humanitarian efforts, and is the first woman to receive the award.  Currently, she is working in different capacities all related to deafness. She continues to maintain involvement with the Deaf and Hard of Hearing communities in the southern part of the state and has formed many friendships.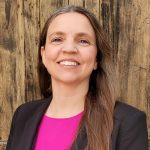 Jennifer Herbold
Superintendent of the New Mexico School for the Deaf
Jennifer Herbold was born in Silver Spring, Maryland, a stone's throw from Washington DC where she was practically raised on the Gallaudet University campus. She received her B.A. degrees in English and Secondary Education in 1997, and her Master's in Deaf Education in 1999 from Gallaudet. Her first job in college was with the campus summer intern and conference housing program. As part of her job, she became familiar with the inner workings of the U.S. Capitol and politics. In 1995, she started working directly for the Secretary-General then President of the Deaflympics in various positions. During her six years with the Deaflympics, she acquired a wealth of experience in collaboration and organization, as well as love for working with people from international cultures.
Dr. Herbold was thrilled to move to New Mexico in 1999 where she reconnected to her family's southwestern roots and started her first full time career teaching English at the New Mexico School for the Deaf. During this time, she also attended the University of Arizona as a fourth generation graduate where she earned her PhD in Language, Reading and Culture in 2008. She eventually became a literacy specialist, assistant principal, principal, and Director of Instruction. She currently is honored to be the school's Superintendent. When she isn't working, she enjoys reading, crocheting, working on various projects, traveling, and spending time with her husband, three children and the family Aussie.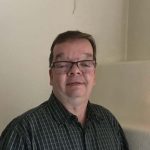 John Hooper
Deaf or Hard of Hearing Representative of Northern New Mexico
John Hooper is a native New Mexican, born in Lovington. He attended and graduated from the New Mexico School for the Deaf.  He received his Associates Degree from the New Mexico Junior College in Hobbs and Bachelor's degree from the University of New Mexico.  Mr. Hooper retired from the State of New Mexico in 2014 after working 25 years and 7 of those years he was employed with the NM Commission for Deaf and Hard of Hearing.  Mr. Hooper is active in the community; he officiates middle and high school basketball and is the current President of the Hearing Loss Association of America Santa Fe Chapter.  In the past, Mr. Hooper has been active on the New Mexico Relay Board and Junior Chamber of Commerce (Jaycees).
Casey Stone-Romero
New Mexico Division of Vocational Rehabilitation Representative
Casey Stone-Romero has been appointed by Governor Michelle Lujan Grisham to serve as the director of the New Mexico Division of Vocational Rehabilitation (NMDVR), effective January 10, 2022. With this appointment, Ms. Stone-Romero returns to the agency for which she worked from 1997 to 2014.
Stone-Romero's experience with NMDVR began as a receptionist and secretary. She quickly earned promotions to training specialist, vocational rehabilitation technician, vocational rehabilitation counselor, and finally, staff development specialist.
Stone-Romero has worked for several other state agencies in addition to NMDVR, serving as community inclusion manager and statewide supported employment lead for the New Mexico Department of Health's Developmental Disabilities Supports Division, human resources analyst in the state's General Services Department, and training and development specialist in the State Personnel Office.
A life-long northern New Mexico resident, Ms. Stone-Romero and her husband Jason reside in Santa Fe with their son Tiger.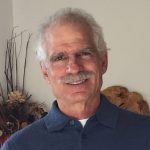 Ronald J. Stern
New Mexico Association of the Deaf President
Dr. Ronald J. Stern is now retired after several stops in California, New Mexico, New York and Washington, D.C. with over 40+ years in the field of education of the Deaf.
Concerning New Mexico, he served as the Superintendent of the New Mexico School for the Deaf for 15 years (2000-2015).  Over the duration of his professional career and to this day, he continues to be actively engaged in advocating for the Deaf community which has included a range of roles in various local, state, and national professional and community organizations.
Dr. Stern holds a Bachelor of Arts degree in Sociology from Gallaudet University in Washington, D.C., a Master of Arts degree in Special Education with an emphasis on education of the Deaf and Hard of Hearing from California State University, Northridge, and a doctorate on Educational Leadership from the University of New Mexico.
He and his wife, Hedy, reside in Santa Fe as proud parents of 3 Deaf children who in turn have blessed them with 4 grandchildren.
Francis Vigil
Parent of a Deaf or Hard of Hearing Child
Francis Vigil was not born in New Mexico, but has been raised in New Mexico nearly his entire life. He is from the Pueblo of Zia and is also Jemez Pueblo and Jicarilla Apache. Mr. Vigil has served as an educator in New Mexico his entire educational career. Mr. Vigil started his educational career as a high school science teacher, and has served as a school, district, state, and federal level administrator throughout New Mexico. Mr. Vigil is currently the Education Specialist for Native Language, History, and Culture for the Bureau of Indian Education (BIE). In his current work, he works to implement culturally and linguistically responsive methods across the BIE's twenty-three Bureau Operated Schools, in 8 states. In addition, Mr. Vigil has done consulting work with several schools, school districts, and community-based education entities within New Mexico in the areas of culturally and linguistically responsive education. He also serves as a board member for Parents as Teachers, which is an international and national early childhood education and home visiting provider.  
Mr. Vigil holds a Bachelor of Science in Microbiology from New Mexico State University (Go Aggies!), a Master of Arts in Secondary Education from the University of New Mexico and is currently pursuing a PhD in Social Justice at Arizona State University.
Mr. Vigil and his wife Stella, have a blended family, and they are parents to a total of seven children. Of the seven children, two are Deaf, Bria and Soniya Vigil. It is through them that Mr. Vigil has had the honor of becoming an advocate and community member for and with the Deaf and Hard of Hearing community in New Mexico. Mr. Vigil has been engaged with New Mexico School for the Deaf (NMSD) Albuquerque Pre-school and Santa Fe campuses as a parent since 2006. Mr. Vigil has been involved in NMSD school and community advocacy and events. He has worked with NMSD on creating understanding for culturally responsive education. He has provided training and support to sign language interpreters in the area of cultural competency. He, and his daughter Bria, had the honor of presenting at the Registry of Interpreters for the Deaf (RID) Conference about the need for cultural understanding for sign language interpreters. Now that his daughters are in middle and high school, he can be seen cheering on the NMSD Roadrunners wherever they are playing!